APRIL FOOLS JOKES
April Fool's jokes have become a bit of a tradition for us, here you can read about Supertruck, TABZ and TABG.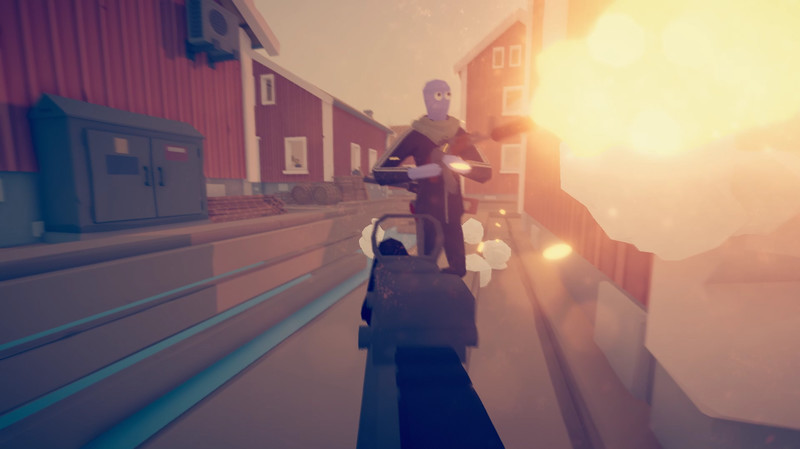 TOTALLY ACCURATE BATTLEGROUNDS
TABG was originally an April Fools parody of the Battle Royale genre. A bunch of physics-based weirdos fight it out on an island and race to be the last weirdo standing.
The game gained a massive following (more than 3 million downloads) in the first couple of days of its launch, something we hadn't anticipated. Zero Punctuation puts it very well in this clip https://youtu.be/SGj4O_hCB44?t=129
We have since been working hard to make the game better and more robust.
Totally accurate battle zombielator
TABZ is Landfalls homage to Day-Z made in the nine days before April Fool's day 2017. After a lot of requests for zombie units in TABS from the community as well as the team venturing into first person gameplay during a recent game jam 2017:s game mix seemed clear.
The team sent out the following email to acompany the game:
"Guys, we have some pretty big news! We are no longer working on TABS, because honestly who wants to play a silly physics based simulator when what you actually want is first person shooters and zombies. Therefore we switched our focus and made a zombie survival game called Totally Accurate Battle Zombielator."
FEATURES
20 person multiplayer survival.

Revolutionary first person physics shooting.
Zombie spawn points.

Procedural silly walk system.
Fact sheet

Developed and published: Landfall Games
Development: March 2017
Release: April 1st 2017
Price: Free
Press contact: pr@landfall.se
Keys: www.landfall.se/keys
TRAILER
FACT SHEET
Developer: Landfall Games
Publisher: tinyBuild
Development: March 2016
Release: April 1st 2016
Price: Free
Press contact: pr@landfall.se