TOTALLY ACCURATE BATTLE SIMULATOR DOWNLOADS
On this page you find all old versions of TABS, the pre-alpha, the open alpha and the closed alpha from 2016.
TABS pre-alpha was the first public version of the game released together with pre-orders of Clustertruck.
This version includes:
- The old grid placement system
- Old units such as the poacher
- Old maps
The TABS open alpha is the 2016 version of the game which was available to everyone.
This version includes:
- Open alpha units
- 20 levels
- Visual army builder
- Hats on the units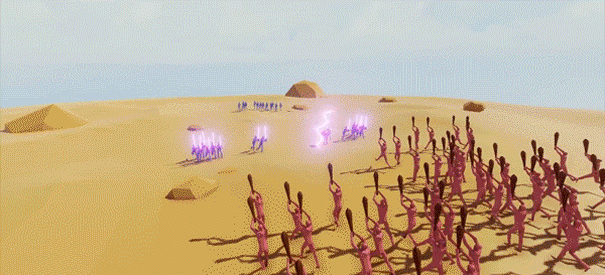 TABS Closed alpha is the version of the game originally only available to press and selected testers. The closed alpha hasn't been updated since 2016 and includes.
This version includes:
- The neon faction
- The "fixed" superpeasant
- Second version of the dark peasant
- Closed alpha maps